McAlpine Accounting and Tax Service, LLC
Thank you for visiting our website! We are here to guide you through your biggest financial and/or tax challenges. I have over 30 years of tax preparation experience, and I serve customers in northeast Florida and southeast Georgia including St. Augustine, World Golf Village, Nocatee, Ponte Vedra, and Jesup.
When time is available, I do accept new tax return clients if they do not have a 1099-NEC or rental properties. I am not taking new business clients including bookkeeping, payroll, Schedules C and E, limited liability companies (LLC,) partnerships (1065,) or corporations (1120 and 1120S). If you self-prepared your tax return using popular software such as Turbo Tax, please reach out to that software company. If it is a serious problem and you need professional assistance, the retainer fee before I start any IRS problem resolution or review is $500. I cannot be online and packaged software's free support line and problem resolution is time consuming. I cannot reach the IRS any faster than you can. I spend the same amount of time on hold. Their number is 1-800-829-1040. Thank you for understanding.
Quality comes from experience. We are committed to helping individuals and small businesses get affordable, common sense tax preparation. We take the confusion out of taxes for you and get the best possible outcomes for your tax situation. Helping you through the maze of tax laws and credits is what we do best. Today's tax laws are complicated! It is too easy to overlook deductions and credits to which you are entitled if you prepare only one tax return a year. Even the use of computer software is no substitute for the assistance of a seasoned tax preparer. We can answer your questions in a language you can understand.
Enrolled Agents are America's Tax Experts. An Enrolled Agent is highly equipped to advise, represent, and prepare tax returns for individuals, partnerships, corporations, estates, trusts, and any entity with tax-reporting requirements. Unlike the attorney and CPA, all enrolled agents specialize in taxation. We offer carefully researched, relevant advice to meet your tax and financial needs, and we represent our clients before the IRS and state tax authorities.
Our clients come to us from a wide range of industries and small businesses. We believe in the value of relationships. We view every client relationship like a partnership, and truly believe that our success is a result of your success. We are committed to providing close, personal attention to our clients. Our continual investment of time and resources in professional continuing education, state-of-the-art computer technology and extensive business relationships is indicative of our commitment to excellence. We are available year-round to assist you with personal questions or tax preparation requests. Feel free to contact us at any time.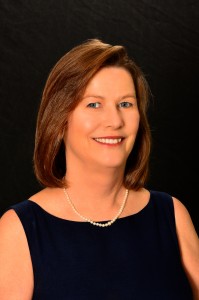 Mary McAlpine EA
Mary Elizabeth McAlpine graduated from the University of North Florida with a B.B.A. in Accounting in August, 1995. In addition to owning an accounting and tax business that provides tailored services to clients of all sizes since July of 1985, she has held various accounting positions in several industries: retail, manufacturing, timber, and construction. In June 1997, she became an Enrolled Agent (#63318) and she was a Georgia CPA candidate in November 1995 passing all four parts of that exam.
Mary has been married to her husband John for over 20 years and has two children, Jack and Betsy. John is an accountant and assists Mary with her business.